How to Hair Bungee
Hair Bungee Tutorials
Let's Hair Bungee!
Once you have you have your Ponytail or Upstyle ready, hook the Hair Bungee into your hair at the base of your style.
Now wrap until you reach the desired tension and place the remaining hook into your hair again - Simple!
That's right, the hooks do not attach to each other. Watch the Videos below for more Hair Bungee styling tips...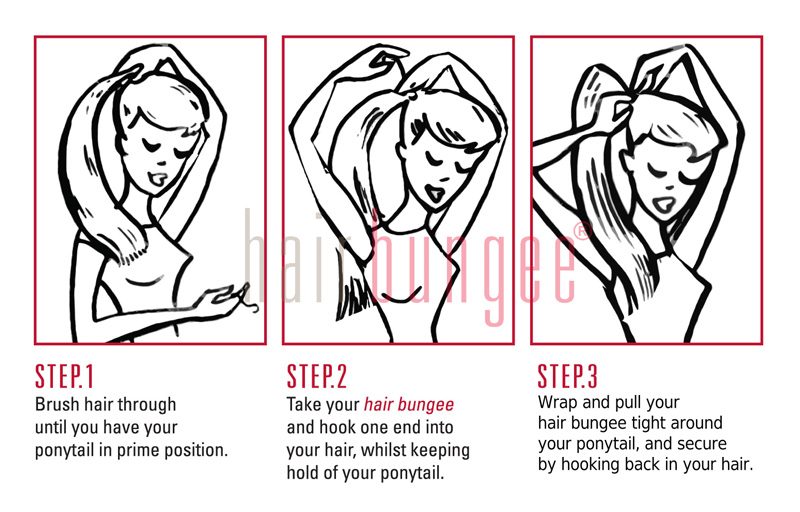 Lock in Your Hair Bungee!
Mermaid Pony - Divine Caroline
Sam Villa - The Starburst Braid